Get Ready For Summer Road Trips With These Hints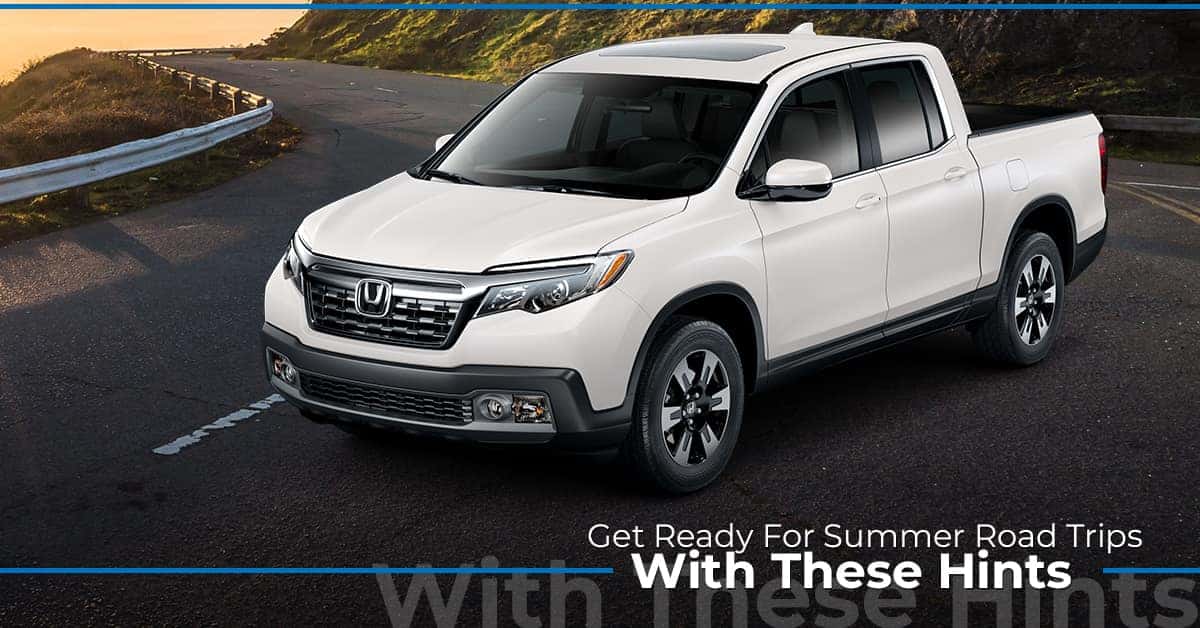 Summer is almost here, and that means it's road-tripping season! Hit the trails and explore somewhere new, or head out to a time-honored family favorite. Wherever you're going this summer, make sure you get there in comfort. Whether you've never taken a road trip in your entire life or you're a seasoned road warrior, you'll benefit from following these handy hints from your friends at Markley Honda in Fort Collins!
Start With a Trip to the Auto Service Center
Before you even think about building your epic road trip playlists or where you're going first, your first stop should be at your local auto mechanic. You want to make sure that your vehicle is in good working order before you set off on your journey. Make sure they do all the basics and even look over some of the more specialized components and parts of your car.
At the minimum, make sure you check the following on your car:
Fluids like oil and coolant
Lights
Wheels and tires
Brakes and transmission
Drive belts
Steering
While these are routine checks, they could cost you a little bit, so make sure you build this inspection into your travel budget. Trust us, it's worth it. A little foresight now can save you a lot of headaches later. You don't want to end up on the side of the road just a few miles out of town!
Need a convenient and affordable place to bring your Honda for a tune-up? Stop by the Markley Honda service center!
It's Time to Pick a Destination
The fun part about road trips is that you can go nearly anywhere you'd like! If you're new to Colorado, or you're interested in discovering some hidden gems, check out these fun spots!
Colorado is full of great outdoor adventures with plenty of options for car camping or staying in a nice hotel. Don't forget to check out our neighboring states as well!
Wherever you choose to go, make sure you give yourself plenty of time to get there and back, while still having time to take in all the sites and enjoy the culture surrounding these areas.
Start Packing
You'll want to tailor your packing list to your destination. For instance, if you're going somewhere so you can enjoy some river rafting, make sure to pack your swimsuit and some sturdy shoes. If you're doing some car camping, make sure that your tent and sleeping bags get packed in the back of your Honda vehicle!
More than just clothes and gear, you'll want to think about ways to keep yourself and your passengers entertained and comfortable while you travel. Snacks are a must, as are some tasty beverages. Throw them all in a cooler and position it where it can be easily accessed by everyone. Now's a great time to make a collaborative playlist with everyone traveling with you. Tell everyone to pick their four or five favorite songs and add them to the playlist, that way everyone gets to listen to their jams while you travel.
Of course, make sure you leave room for an emergency kit, too. You should inspect your spare tire and have a can of fix-a-flat on standby. Jumper cables are always a smart idea, as is a tire pressure gauge. You might even set aside a few extra bottles of water, just in case. A space blanket doesn't take up much space and can come in handy in a pinch.
Hit the Road and Be Open to Changes
Every road trip is a chance to create memories on a grand adventure. Part of that process means heading out to the destination you picked earlier, but don't get tunnel vision. As you drive, something might catch your eye or interest one of your passengers. If it will take less than 10 minutes to get there, why not pull over and check it out? You might discover a diamond in the rough, or get sucked into the most obvious of tourist traps. In either case, it'll make for a great story and a memory you can share with your friends.
Start Your Next Road Trip at Your Fort Collins Honda Retailer
Road trips are great, but you won't get far without the right vehicle. Honda offers a lineup of SUVs, minivans, and cars that are comfortable for trips of any size. At Markley Honda in Fort Collins, you'll find the right vehicle for your road-tripping needs. Stop by and visit us today!